As a global manufacturer specializing in fluid technology, we will continue expanding the reach of Japanese technology to the world.Sakura Seisakusho has a proven track record of delivering our products to a wide range of industries such as food, chemical, as the environment around the world. We will continue to actively promote overseas expansion through business partnerships with Japanese and local global manufacturers, trading companies and suppliers.
Delivery Record
Since its foundation, Sakura Seisakusho has responded to a wide range of customer needs in detail, accumulating more than 70 years of experience in design and manufacture, and has delivered more than 1,000 Pumps, Chemical Injection Equipments, Heat Exchangers, and other products to more than 30 countries around the world.
■納入実績国(2022年1月現在)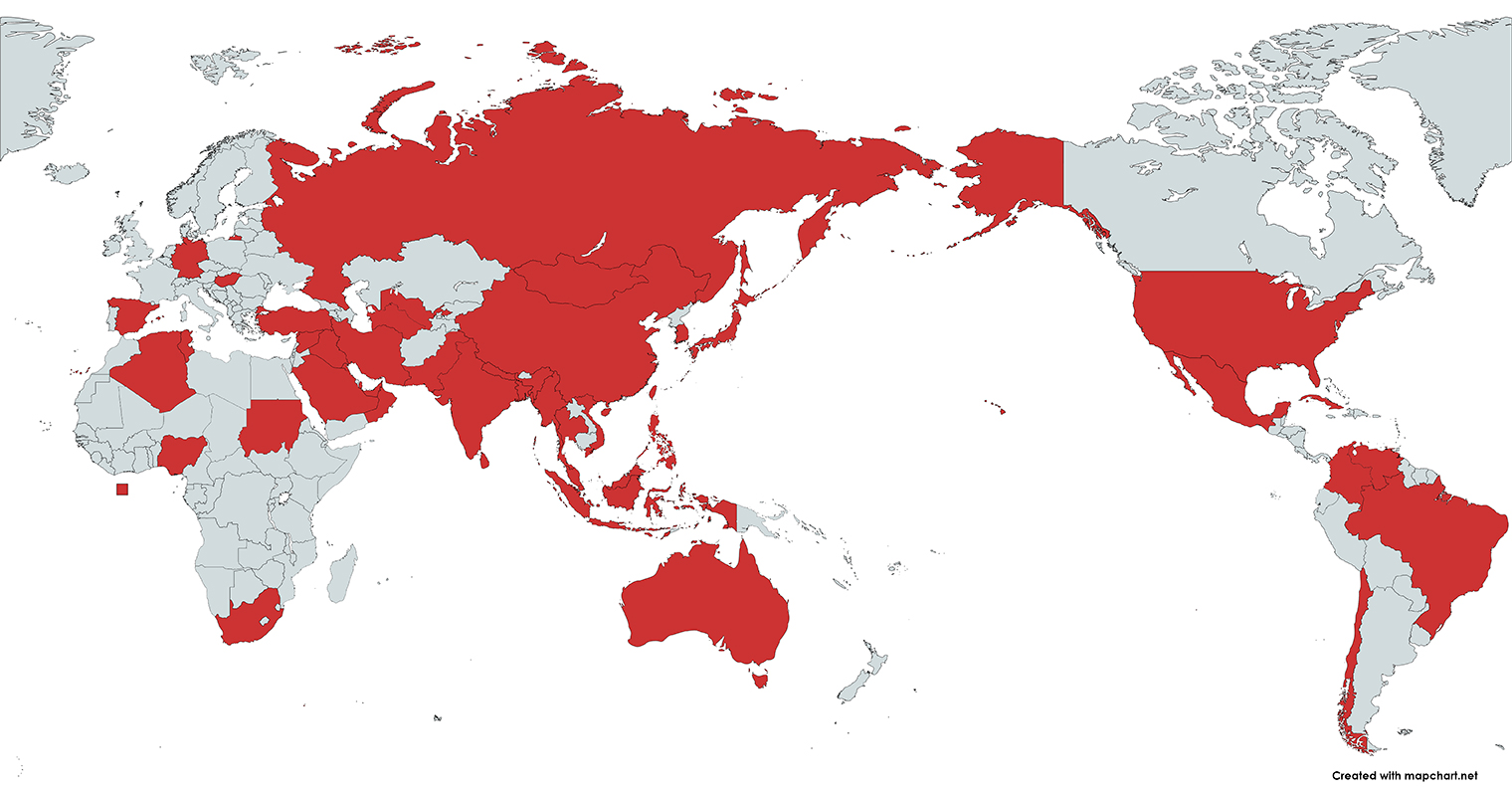 Business Partners
Technoforce Solution Ltd.
Manufacturer of a wide range of equipment for evaporation, drying, extraction and concentration.
Sakura Seisakusho is the sole distributor in Japan.
https://www.technoforce.net/
Overseas Development Topics