A cylinder that optimises the control of fluid properties, whether being heated or cooled
The feature of Sakura's Onlator® is that the material Liquid passes through a double cylinder, and the heating or cooling medium flows through the outer jacket to optimally control the physical properties of the material.
Another special feature of our Onlator® is the internal structure of the cylinder. The A-unit is equipped with scraping blades to prevent sticking during heating and freezing during cooling, while the B-unit is equipped with pins for kneading raw materials and can be freely customized to meet the customer's requirements.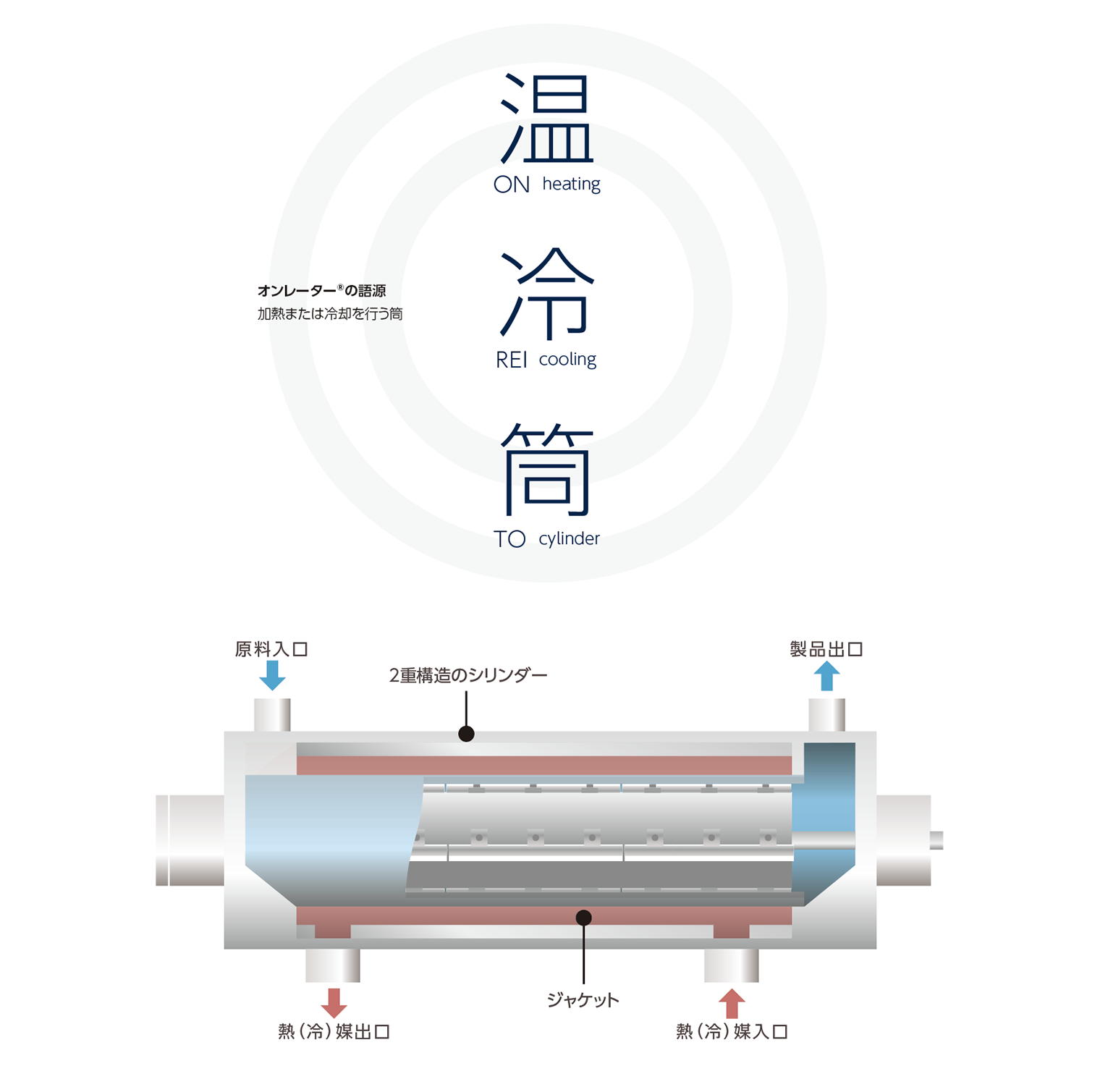 Functions and Features
The Onlator was the catalyst for the birth of Sakura Seisakusho. It is characterized by its simple and versatile structure, and its design concept has become the foundation for all of Sakura Seisakusho's products.
・Continuous processing of heating, cooling and kneading
・Fully sealed structure suitable for food and cosmetic industries
・Special design suitable for high-viscosity materials
・Support size from small quantity production to mass production
・CIP cleaning compatible
Onlator 2520 Type

Inside of A unit

Inside of B unit
Field of application
The Onlator is suitable for continuous processing such as heating, cooling, and kneading in a wide range of fields such as food oils and fats, cosmetics and pharmaceuticals, and chemical products, where highly viscous materials are often used, which is difficult to achieve with plate heat exchanger.
Food fats and oils

Margarine, Chocolate custard cream, Curry roux oil (lard), Candy

Cosmetics / Pharmaceuticals

Cosmetic cream, Pomade, Ointment

Chemical Product

Polymer
---
Product Introduction Movie

This is an animated video that explains about the Onlator in an easy-to-understand method.
Catalog Download
The catalog contains detailed information on the features of the Onlator. You can download the catalog pdf after filling out the required information.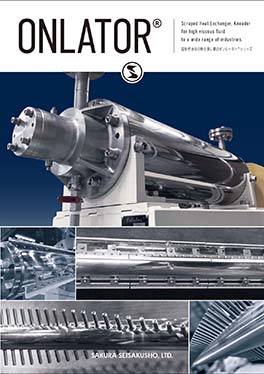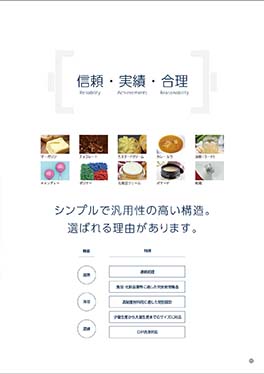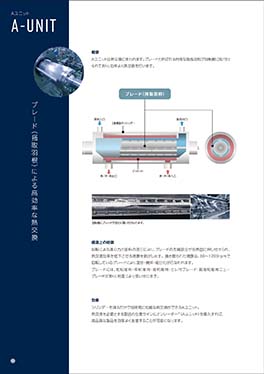 Request for quotation
If you would like a quotation for products, please fill in the following Request for Quotation form to the full extent possible.
Our sales representative will contact you soon.
Request for Quotation
---