Ideal for mixing liquids that undergo a chemical reaction in an instant. Ultra-high speed mixer for instant mixing
The high speed rotation of large number of pins attached to the rotor enables the uniform and continuous mixing of liquids supplied in fixed quantities, as well as their instant dispersion, dissolution and reaction. The rotor is ideal for mixing liquids that solidify, expand, or deteriorate in a short time as a result of chemical reactions caused by mixing. It can also be applied to mix fluids with high viscosity or large differences in viscosity, or liquids with different flow rates, which was difficult to perform with a Standard Line Mixer.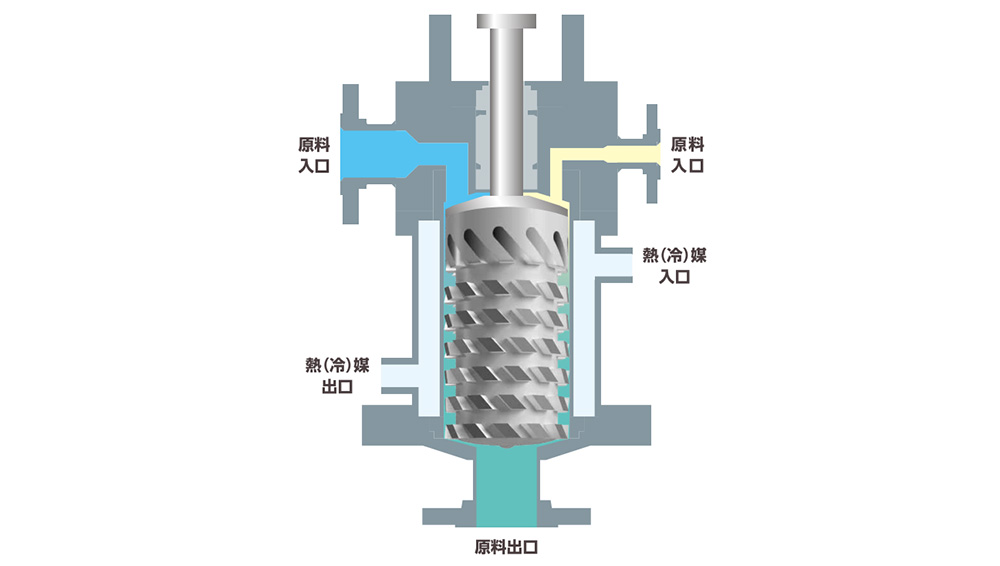 Functions and Features
・Instant continuous mixing is possible
・Ideal for mixing liquids that easily change in quality in a short time
・Suitable for mixing liquids with different viscosities and flow rates
Field of application
Surfactants

Super Absorbent Polymer (SAP)

Urethane Rubber
---
Catalog Download
for more information on the FQ mixer, please our catalog. Click on the Download Catalog button to download a pdf copy of the catalog.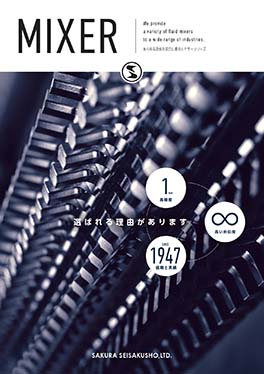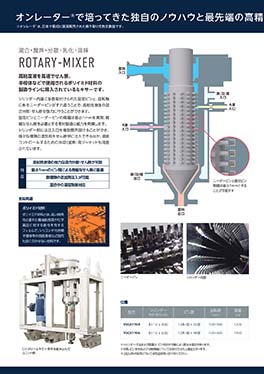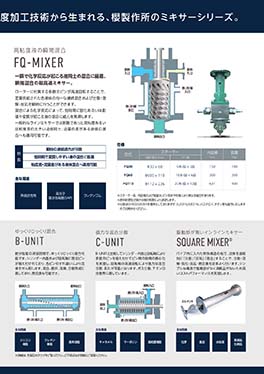 Request for quotation
If you would like a quotation for products, please fill in the following Request for Quotation form to the full extent possible.
Our sales representative will contact you soon.
Request for quotation
---