Achieves high concentration and powdering of treatment liquid and solvent recovery in one pass
The Hi-Evaolator is a thin-film evaporation concentration and powdering system that can concentrate and solidify treatment liquids, despite being a thin-film evaporator with non-contact blades (scraping blades) against a heated heat-transfer wall. The treatment liquid or waste liquid is thinned by centrifugal force and heated to instantly evaporate, separating the liquid and solute components into powder. The evaporated material is cooled in a condenser and re-collected as liquid. In 1991, is was awarded the "18th Excellent Pollution Control Device" by the Director-General of the Small and Medium Enterprise Agency.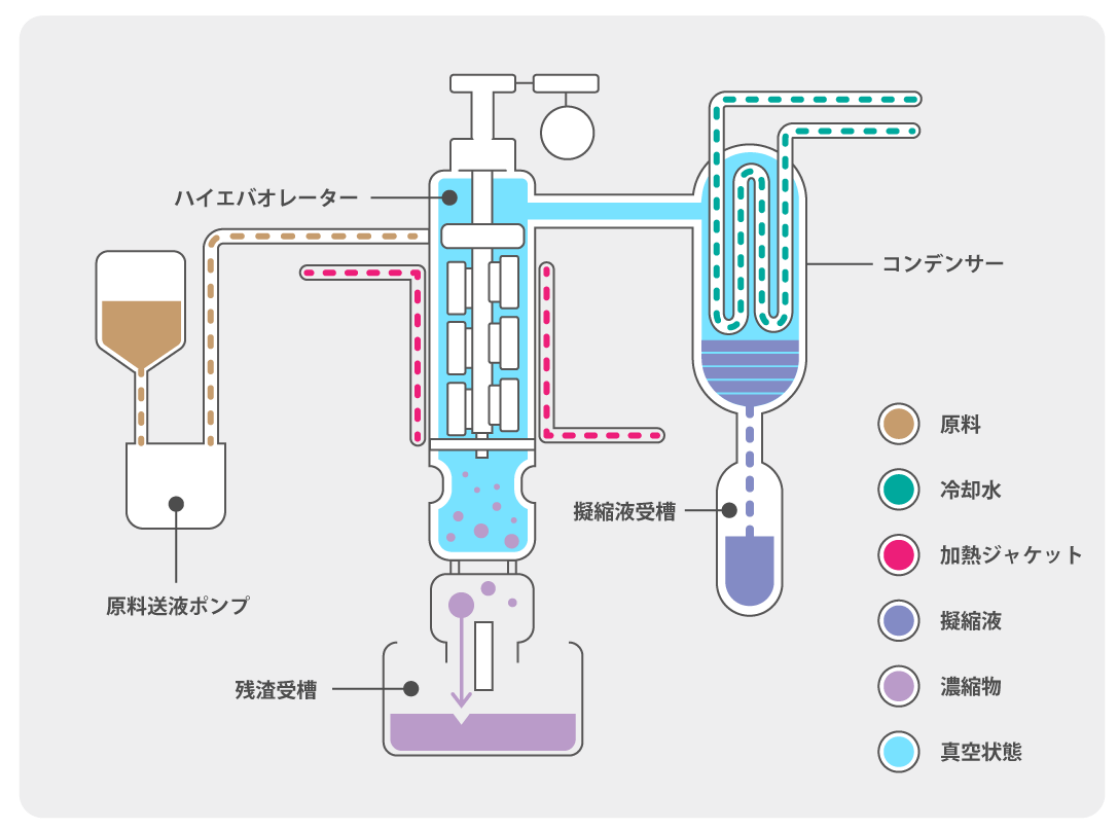 Functions and Features
・High concentration and can be concentrated to powder
・High concentration rate and improved solvent recovery rate
・Because the processing time is short, it is not easily affected by heat.
・One unit can perform the roles of both concentrator and a dryer.
・Continuous operation in Vacuum and low temperature is possible.
Inside of the Hi-Evaolator body

Example of powdering by Hi-Evaolator

Example of powdering by Hi-Evaolator
Field of application
High evaporators are used in a wide range of fields such as industrial waste liquid treatment, solvent recovery and reuse, and food concentration processes.
Treatment of factory waste liquid.

・Separation of residue, bye and glue of waste liquid for dyeing
・Separation and recovery of salts from exhaust gas cleaning liquid
・Recovery of concentrated powder of valuable heavy metals or valuable materials
・High concentration and volume reduction of active mud residue
・Concentration of raw materials for nuclear radioactive liquid waste and organic waste liquid

Treatment of highly concentrated food waste liquids

・Concentration of waste liquid of soybean broth and powdering of active ingredients
・Shochu lees
・Salt-containing wastewater

Solvent recovery

・Solvent recovery from cleaning waste liquid for painting
・Separation of DMF/MMA from synthetic fibre raw materials
・Solvent/polymer separation from resin/polymer waste liquid
・Final process of PCB treatment equipment
---
Product introduction movie

This is an animated video that explains the Hi-Evaolator in an easy-to-understand manner.
Click on the screen to play
Catalog Download
For more information about our Hi-Evaolator, please see our Catalog. Click on the Download Catalog button to download the Catalog in pdf format.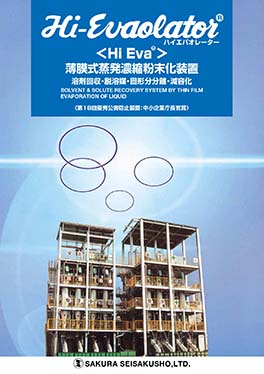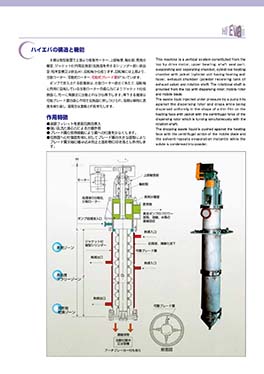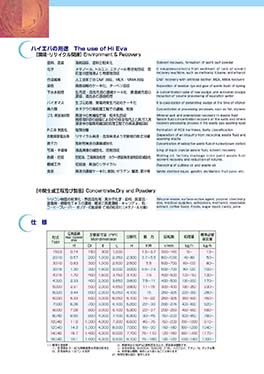 Request for quotation
If you would like a quotation for products, please fill in the following Request for Quotation form to the full extent possible.
Our sales representative will contact you soon.
Request for quotation
---