"The Sustainable Development Goals are the blueprint to achieve a better and more sustainable future for all. They address the global challenges we face, including those related to poverty, inequality, climate change, environmental degradation, peace and justice." (A Quotes from UN Announcement)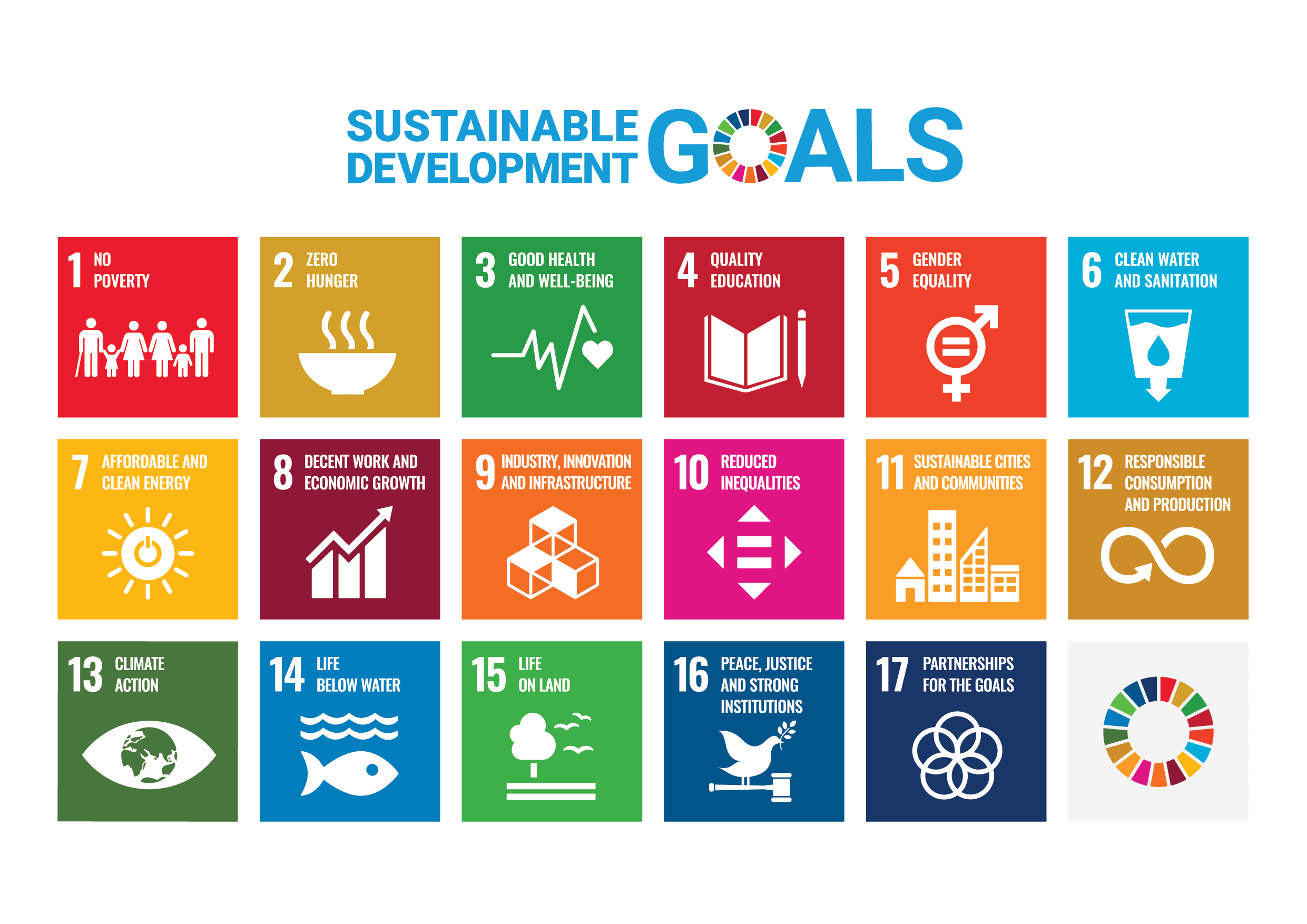 Our Commitment to SDGs
We, Sakura Seisakusho Ltd. are committed to the United Nations Sustainable Development Goals(SDG).
01

Eco-friendly Facilities

Our Hi-Evaolator® commonly known as a thin film evaporator is being widely used in various sectors of industries which are owned by our loyal customers who always put emphasis on environmental preservation. Due to its outstanding performance in recovering volatile solvents from waste water from painting process and concentration of waste water, Hi-Evaolator® was proudly awarded '18th Competition for Pollution Control Devices' sponsored by Ministry of International Trade and Industry, Agency of Industrial Science and Technology and Small and Medium Enterprise Agency of Japanese government in 1992.

Solar Panels on Rooftop of Head Office
Capacity:22kW
Annual Production:2.5Kw

Sakura Energy Ltd.
Solar Power Plant in Hyogo Prefecture, Japan
※Largest Capacity in the Prefecture 1121kW
Annual Production 1,100 MWh (Equivalent to annual consumption of 220 households)
Keeping up with global efforts to stop the climate change and global warming, we introduced solar panels on the rooftop of head office in Osaka, which has enough capacity for self-consumption.

03

Actions for Environment and Earth
Installation of LED lighting devices in the factory

Installation of LED lighting devices in the office
We do believe our small actions can make big differences in the future
・Introduction of energy-efficient air conditioning system
・Installation of LED lighting devices for head office and factory
・Introduction of hybrid vehicles
・Power demand analysis and control system
We will continue to raise employees' environmental awareness and interest in saving electricity, and contribute to society by securing electricity in the event of a disaster and taking ecological measures.

04

Contribution to Local Communities

We are always open to local communities who seeks for educational opportunities.
 The percentage of female employees has increased steadily in last several years and reached 30% which is far exceeding the average 22% in manufacturing sector. We are also endeavoring to hire more aged employees who have rich experiences.
We promise to create better working environments in which the gender, age, marriage and nationality do not become barriers anymore.

06

Excellent Working Environment
Cafeteria
In 2019, the head office was fully renovated in order to provide better working environment and inspire employees' creativity. Our efforts for a better working space will continue until every employee feels like home here.
Also, we have never neglected our efforts to educate our employees and lead them to successful career paths by providing more opportunities to attend various training sessions.

The member of Osaka Chemical Plant (O.C.P) association
We are seeking for future opportunities by establishing a strong partnership with various organizations and collaborating with each other.